Kumar & Co. was started as a sole proprietor in 1987 and since its inception we have helped countless businesses improve their financial results and minimize their tax burden so they can retain and grow their wealth.
It has been 30 years and we continue to serve a diverse clientele in various industries including construction, manufacturing, shipping, wholesale and retail trading, hotel, motel, real estate, medical, IT and various other professions.  Our services extend to many national franchises such as Dunkin, Baskin Robbins, Pizza Hut, Burger King, Friendly's, Burger Fi, 7 Eleven just to name a few.
We serve clients nationwide and overseas. Our friendly and approachable team is experienced in filing tax returns nationwide and we comply with foreign assets and overseas business reporting. We have experience in dealing with legal matters, and have successfully handled IRS audits, Labor Department audits and sales tax audits. We also assist in matters of personal financial planning, estate planning and wills.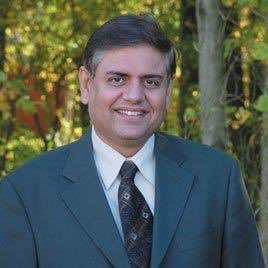 Kumar Majmudar, CPA - President
Kumar Majmudar has been a Certified Public Accountant for over 36 years. Kumar started his professional career in New York working with a local CPA firm and then moved on to head the accounting department of a fortune 500 company. While he enjoyed working for the corporate world, it was always his desire to start up his own accounting practice. It was in 1987 that this dream of his came to fruition and he started Kumar and Co.
Kumar uses his expertise and experience in mentoring and guiding his clients with all their tax and financial needs. Being a business owner himself, Kumar understands the challenges that business owners face today and this has helped him develop a great rapport with all his clients.  His motto always has been and remains, "Success by choice not by chance".
When he is not working, Kumar enjoys time with his family and playing music. He is a trained musician who finds solace in playing his favorite instrument, the accordion.