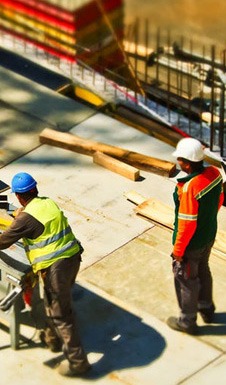 This is a highly specialized industry, where profit margins are low and competition abounds. We have helped our clients establish job costing, obtain and increase bonding facilities, bank loans and comply with certified payroll issues.
Our financial statements are well received by bonding companies. Our work-in-progress reports have helped business owners fully comprehend the financial results and take advantage of the ratios in winning bids.
Some of the services we provide to the construction businesses:
Effective estimating, costing and accounting systems
1099's, labor audits, payroll services and financial guidance.
Work in Progress (WIP) reports
Managing a business is like conducting an epic orchestra. We have helped many contractors make a smooth transition from establishing to growing and bidding on bigger projects.