The hotel /motel industry has several cost centers, including food, entertainment, bars, convention and banquet halls etc. Gaining knowledge of the profitability of each cost center is the key to brainstorming to improve return on each activity.
We have worked with several franchise motels, helping prospective buyers to see if the asking price is right. We have prepared feasibility reports to evaluate the overall risk element. We can monitor the financial activities, provide financial and management reports and inform you of unusual movements.
You can outsource the CFO function to us at a fraction of the cost of an in-house CPA.
Cost accounting is our strength and we have effectively used it to help our clients particularly in the manufacturing industry.
We assist our clients in setting up a cost structure that helps them make vital decisions.  We proactively monitor their business activities, offer cost effective alternatives and provide them with hypothetical scenarios that may impact their business.
Today businesses face many challenges like starting or discontinuing product lines or processes, pricing for today's market or setting up productions overseas. We understand these challenges and with our expertise, we can guide your business in the right direction.
Small Business Entrepreneurs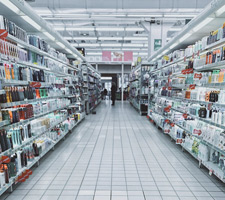 Small business entrepreneurs have to cope with many hurdles in the financial world as they try to achieve success. They face daunting issues such as business development, cash flow, overhead costs, tax complications and even regulatory issues. We can provide our support to get you through these challenges so you can focus on growth and profits.
Take advantage of the great services we provide to new and growing businesses.
If you are in the business of developing and leasing or renting commercial real estate and need help in financial management, cost controls, cash flow management, arrange financing or conduct a feasibility report for upcoming projects, we can help.
We can design and develop a financial reporting system that allows you to have a quick review of your cash situation and your working capital scenario. Our cash flow projection reports will help you forecast your financing needs and will help you arrange your finances as the project progresses, minimizing interest costs.
Routine support, tax planning and litigation support are all included in our standard fixed annual retainer fees.